You May Be Interested In One of These Products

Cobra KING Speedzone Driver
STEP INTO THE SPEEDZONE

Cobra KING Speedzone Xtreme Driver
STEP INTO THE SPEEDZONE
Discontinued
This item is no longer available
These items may be similar: Mens Driver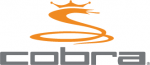 Authorized Dealer
Cobra King F9 Speedback Driver Details
A revolutionary advancement, the Cobra KING F9 Speedback Driver is the King of Speed. Cobra's longest, fastest driver ever utilizes SPEEDBACK Technology, which combines aerodynamic club head design with a low weight structure to elevate speed and distance. An industry-first CNC Milled Face equipped with E9 Speed Tuned and Dual Roll Technologies creates precise performance. Cobra's first-ever Carbon Wrap Crown wraps around the body to save 10g of weight for enhanced stability
Cobra KING F9 Speedback – The Ultimate Formula For Speed:
Cobra's longest, fastest driver ever combines aerodynamic optimization with a low Center of Gravity
SPEEDBACK Technology delivers Cobra's most aerodynamic club head to reduce drag for max speed
Raised skirt, raised tail/aft, raised/rounded crown and rounded front perimeter optimize air flow
Low SPEEDBACK weight structure combines with efficient aerodynamics to maintain a low, deep CG
360° Aero Technology features innovative crown and sole aero trips to further optimize aerodynamic performance
Aero Trips are strategically positioned relative to airflow, speed and drag to increase club head speed and distance
CNC Precision Milled Face with E9 Speed Tuned + Dual Roll Technologies:
The industry's only CNC Precision Milled Face ensures face is machined to precise specs for optimal performance
Machining process is 5x more precise than conventional hand polished drivers to achieve greater consistency
CNC Milling delivers Cobra's thinnest, hottest face repeatedly on every driver manufactured
Forged Titanium E9 Face with variable thickness structure creates more deflection and a larger Sweet Zone
Dual Roll Technology utilizes precise curvatures at top and bottom of face to optimize launch + spin on off-center hits
Cobra's First-Ever Carbon Wrap Crown:
Cobra engineers' attempt to continually push the boundaries of innovation
Carbon fiber wrap crown design wraps around the body to save weight compared to titanium crowns
12% larger carbon fiber area saves/strategically repositions 10g of weight for stability and performance
COBRA CONNECT™, Powered by Arccos:
Seamlessly integrated, electronically enabled Arccos sensors in the butt end of each grip help golfers track performance
Detailed stats are recorded automatically, allowing golfers to access in-depth analysis using COBRA CONNECT/Arccos 360 apps
COBRA CONNECT system gives you access to advanced GPS distances on 40,000+ courses worldwide for greater efficiency
Share best shots and compete against playing partners, friends and the COBRA CONNECT worldwide community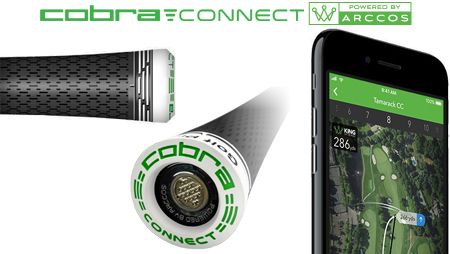 Additional Features:
Adjustable Weight System allows you to move the CG forward or backward for fine-tuned launch + spin
MyFly8 features 8 adjustable loft settings to maximize distance and trajectory
SmartPad keeps the club head square at address, regardless of loft setting
High loft settings and draw bias adjustments enable enhanced performance
UST Helium Shaft designed for golfers who desire lightweight shaft structure with extreme stability
Fujikura ATMOS Tour Spec Blue Shaft promotes low-spinning flight with mid launch characteristics
Fujikura ATMOS Tour Spec Black Shaft promotes low-spinning flight with low launch characteristics
Project X HZRDUS Smoke Shaft designed for aggressive swingers who seek improved feel and low flight
Cobra King F9 Speedback Driver Reviews
Thanks for taking a moment to learn about our "Verified" designations.
We employ verification processes to build credibility and promote product reviews.
Verified Buyer
An individual who has purchased the reviewed item from our company and submitted their review using a process that verifies purchase history. This designation ensures the actual buyer is reviewing the purchased item.
Verified Reviewer
An individual who has confirmed their email address using our validation process. This designation ensures that product reviewers are using their real email addresses.
You May Be Interested In One of These Products

Cobra KING Speedzone Driver
STEP INTO THE SPEEDZONE

Cobra KING Speedzone Xtreme Driver
STEP INTO THE SPEEDZONE
The full manufacturer's warranty from Cobra is only valid when the Cobra King F9 Speedback Driver is purchased from an Internet Authorized Dealer. We will match any Internet Authorized Dealer's best price on the Cobra King F9 Speedback Driver.
<![if !IE]> <![endif]>